Alabama
Alaska
Arkansas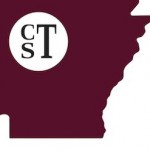 CST Arkansas (Citizens for Safe Technology, Inc.)
CST is an Arkansas-based non-profit initiative committed to promoting responsible use of technology through education, public policy and political action. We believe informed choice and local control are of critical importance in building and maintaining healthy communities.
California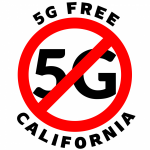 5G Free California
Join our discussion and collaborate with us on actions and events in California!
 
5GFreeCalifornia.org
 
5G Free California started in 2018 as a group of 4 women, and as of May 2020 we have over 1,000 participants.  We work statewide, nationally, and globally, through our collaborations with Children's Health Defense, 5GFree.org, 5G Crisis, Stop 5G International, and a host of other groups throughout the state and country.
 
Our focus is on education, motivation, outreach, community organizing, and collaboration towards solutions — including legal solutions, legislative solutions, and an understanding that stopping the 5G roll-out and the proliferation of wireless technology will take broad collaboration and leadership — we must all be leaders in this movement and not leave anyone out.
 
Our meetings are usually on first Thursdays every month, except in January and July, when they are on second Thursdays because of New Year's and 4th of July.  We bring in featured speakers and panels of experts, and all are welcome to join us.

Our May 2020 meeting was the popular "Ask The Lawyers" webinar.  You can view the video on BitChute: https://www.bitchute.com/video/U1YffsVRCbS3/
 
In solidarity with the Stop 5G Global Day of Action, for our June meeting we helped organize a Press Conference, Forum, and Festival in Boyle Heights, a vibrant East Los Angeles neighborhood where Verizon has begun construction of a 45-foot cell tower in the middle of their community garden, and within 500 feet of 7 schools, including their pre-school. It is a pleasure to work with communities that are so well-organized, and we will continue to stand with them and with all of you. 
 
Upcoming meetings (currently via Zoom) will include "Lessons from the Champions Who Have Stopped Towers", "Meters — Everything You Need to Know", and anything else that is deemed useful to advance our mutual objectives. 
 
Our primary focus is on legal solutions, and we are currently participating in, supporting, and funding several lawsuits:
>> Children's Health Defense vs FCC to challenge failure to update EMF microwave radiation exposure "safety guidelines" that do not protect public health.
>> Healthy Heavens Trust Initiative vs FCC to challenge approval of over 50,000 satellites and over 1 million ground antennas to support the satellites.
 
We welcome your ideas about what is needed so we can be a resource to all, and hope to continue and strengthen our collaboration with all of you. We are available to help you get started in your city and/or to brainstorm with you along the way, and are open to collaborating on additional lawsuits that can stop the 5G roll-out.

Nevada County California
Update on Nevada City Wireless Telecommunications Ordinance
Dear friends of Nevada City,
Since last September, the Nevada City Public Working Group (PWG) on Telecommunications has been working with the City Council of Nevada City, their attorneys, consultants and staff to advocate for stronger public safety protections in the Wireless Telecommunications Facilities Ordinance (WTF).
On May 27, 2020, the PWG submitted three essential recommended Ordinance revisions that would protect the health and safety of people and communities:
1) Insurance: "All permittees are required to have general insurance that includes pollution insurance by a third-party insurer, not a self-insured indemnity substitute by a telecommunications company or any company listed on a License Agreement."
2) Permit Applications: "Any and all information on a permit application must be supported with substantive and verifiable evidence and is deemed to be true under oath and subject to perjury, and/or subject to applicant having their permit(s) and Master Agreements/Franchise Agreements revoked."
3) Random Testing for RF Compliance. "The municipality shall have the right to employ a qualified RF engineer to conduct an annual random and unannounced test of any Permittee's wireless installations located within its jurisdiction to certify their compliance with all FCC radio-frequency emission limits as they pertain to exposure to the general public. The reasonable cost of such tests shall be paid by the Permittee."
On June 1, the last two of our recommendations were accepted, but the language approved by Council on June 10 was weakened to limit enforceability and industry accountability. The Council claims the City is protected from litigation by the Telecom industry, but chose to ignore public safety concerns, leaving people and communities vulnerable to effects of unregulated, untested wireless facilities. This City Council chose to approve an ordinance that protects the wireless industry instead of the City's inhabitants, the public bears the responsibility to monitor emissions and violations, and if necessary, independently sue the industry for violations and harms.
For the record, the PWG submitted comments for the June 10, City Council meeting, stating the PWG does not approve the weakened language. However, this Council chose to approve the second and final reading of the current form of the Wireless Ordinance with weakened provisions.
The PWG remains committed to appeal to the incoming Council to strengthen the wireless Ordinance. The City of Nevada City has paid more than $40,000, in questionable billing fees for a vague and confusing ordinance that doesn't adequately protect its communities, property, taxpayers and voters.
A committed group of people is essential to assert local authority – Federal courts support local control of telecommunications services by City Councils (see D.C. Circuit Court of Appeals Case No. 18-1129 and D.C. Court of Appeals Case No. 18-105).
WE NEED YOUR HELP! The PWG has been renamed the Nevada County Public Working Group on Telecommunications to represent our rural areas and cities. We need committed volunteers to:
• Submit records requests to the City manager and planning department to verify, monitor and enforce accuracy and applicants' compliance in permitting of Wireless Telecommunications Facilities (WTF) and infrastructure.
• Enforce random RF testing and procedures to ensure compliance with FCC standards and other applicable laws.
• Require proper and adequate insurance from telecom companies (3rd party liability insurance with "pollution" clause) for all permit applications and Master Agreements/Franchise Agreements.
• Respond to Public Notification – When a tower, small cells, DAS, or other WTFs are being requested in a new permit application, the public must be notified and able to comment.
• Insist on Fire Prevention – Require underground equipment when possible, and limit co-locations on poles, towers, etc., to limit fire danger.
• Represent the community in lawsuits and remedies – When a telecom company violates permit requirements and FCC regulations, and when equipment causes harm, the PWG must be able to respond to affected residents, file cease and desist and other actions to provide compensation and remedies for violations by the telecom industry.
WE NEED YOUR SUPPORT!
Please volunteer and/or donate to this effort. Visit https://5gfree.org/ to learn about issues and how to get involved locally. Pease become a member, donate and sign up on our Nevada County CA group page. Funds will be directed to our local organization.
Help us provide the oversight necessary to enforce compliance with safe standards, and protect the public from wireless industry violations and potential damages. Together, our efforts can ensure that dirty technologies do not threaten public safety, and are replaced with the safer high performance technologies we deserve.
Contact us for more information on how you can participate at: NevadaCountyPWG@protonmail.com
Thank you!
Core members of the Nevada County Public Working Group on Telecommunications (PWG) are Craig Fiels, MCRP, city planner/policy analyst, Johanna Finney, wireless policy consultant, and Joy Brann, MPH, environmental health policy. The PWG is an affiliate of the national coalition https://5gfree.org/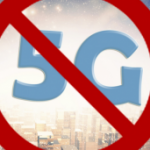 People's Initiative Foundation
People's Initiative Foundation
https://thepeoplesinitiative.org/
The People's Initiative Foundation is a 501c3 non profit charity dedicated to educating the public on making change where there is stagnation in the areas that deeply effect us all, but have been overlooked by our government. For the past decade we have focused on exposing the global cover up of health effects from wireless radiation emitting devices and infrastructure, a threat to humans for sure, but also animals, plants, insects, birds, bees and tress and now with the onset of 5G, the very oxygen we breathe. PIF is committed to helping make the real changes necessary, by educating the public on how to change the law, bringing our own lawsuits and educating legislators.
"Special interests" effectively control the legislative process. We seek to educate the public on how to have a real influence on government and see to it that issues important to us all, not just "special interests" receive the attention they deserve. We support and encourage average citizens taking this kind of responsibility for their community and their world. We educate, raise awareness, file lawsuits on this issue and conduct ground breaking studies on EMFs and "electrosensitivity" or microwave radiation poisoning.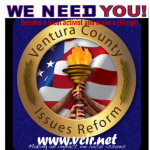 Ventura County
Ventura County Issues Reform is a grassroots activist organization that helps ordinary citizens become engaged in local issues.
VCIR's aim is to inform, educate, and motivate our members to become active in their local community. Our goal is to be the voice of our concerned citizens by standing up, speaking out and most importantly, showing our neighbors that they are not alone in their community. We are a group of volunteers that are saddened by the divisiveness in our district. We need exceptional people like you to get involved. Volunteer with us and help us make a positive difference in Ventura County.
Our hope is that by sharing our experiences and information in this group that anyone can get engaged in Ventura County. Together we can share our goal of making a positive change in our community for the common good. Join us in actively engaging our community for positive transformation!
Colorado
Connecticut
Delaware
Florida
Georgia
Hawaii
Idaho
Illinois
Indiana
Iowa
Kansas
Kentucky
Louisiana
Maine
Maryland
Massachusetts
Michigan
Minnesota
Mississippi
Missouri
Montana
Nebraska
Nevada
New Hampshire
New Jersey
New Mexico
New York
North Carolina
North Dakota
Ohio
Oklahoma
Oregon
Pennsylvania
Rhode Island
South Carolina
South Dakota
Tennessee
Texas
Utah
Vermont
Virginia
Washington
West Virginia
Wisconsin
Wyoming